Ex-Premier League player Matthew Upson has told BBC Radio 5 Live that he expects several clubs to queue for West Brom goalkeeper Sam Johnstone after an outstanding season with his club.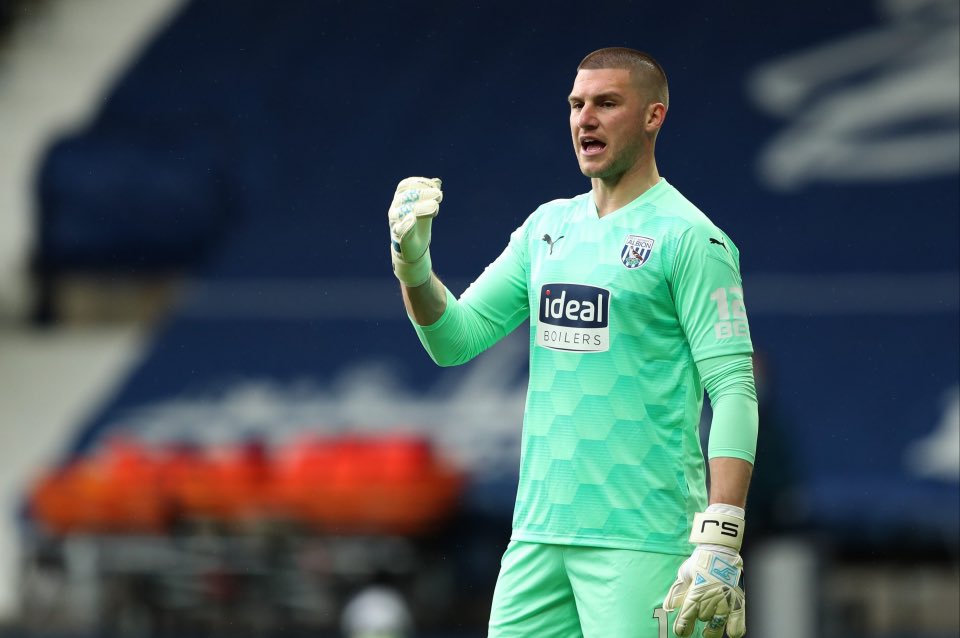 Johnstoneproduced series of impressive displays for the Baggies in the Premier League this season but it was not enough to secure safety for his team. The Baggies were one of the three teams demoted to the second tier. Fulham and Sheffield United were the other two relegated teams.West Brom goalkeeper Johnstonewas rewarded for his impressive debut season as a Premier League goal minder after he was named the Player of the Season at his club.
BBC Pundit Matthew Upson has been impressed with Johnstonewho was formerly at Manchester United before he left them to sign for West Brom. According to Matthew Upson, the Baggies shot stopper would be a player that a lot of the clubs would be looking at so as to sign him ahead of the new season.
Three Premier League teams reportedly want to sign Johnstone this summer to further highlight the comments from ex-Arsenal, West Ham United and Ipswich Town centre back Upson. One of Upson's former teams, West Ham United want to sign the Baggies shot stopper.
Apart from West Ham United, Leeds United and Tottenham Hotspur have also been linked with the 28-year-old goalkeeper. The aforementioned report also said that West Brom have slammed an asking price of £18m on their player.
34-year-old French international Hugo Lloris is the first choice goalkeeper at Spurs and he has been linked with a move away from the club. Johnstone could be a good replacement for him if he leaves Spurs this summer. Lloris' compatriot IllianMeslier is a young goalkeeper at 21 and the first choice at Leeds United, while 36-year-oldPolish international Lukasz Fabianski is West Ham United's first choice goalkeeper.